Department of Environmental Resources and Geohazards
FIELD STATION - DOBIEGNIEWO
---
General information
Research on changes taking place in the geographic environment under the influence of the large hydro-technical facility, such as the "Włocławek" dam, started already at the stage of its construction. However, the first facilities of the research station in Dobiegniewo appeared only in 1976. Initially, a small container-type modular building with a conventionally equipped meteorological garden was situated there. Gradually enlarged and modernized, the research station consists of four wooden buildings based on container modules, with a total area of 80 square meters, and a metal hangar - a shelter for boats. The originators and founders of the research station were Dr. Mieczysław Banach and Dr. Marek Grześ, who was the first head of the station. Since 1996 this position has been held by Dr. Piotr Gierszewski.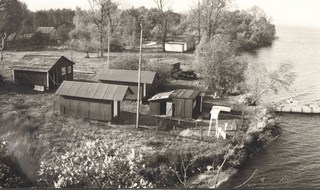 Dobiegniewo Station is a facility for hydrological and geomorphological research, conducted by the staff of the Department of Environmental Resources and Geohazards at the Włocławek Reservoir and on its surroundings. It also serves as a warehouse for equipment used in field studies and for the samples of geological materials storage.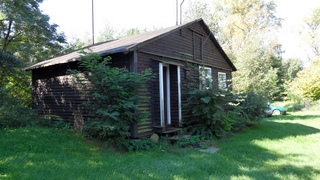 Geomorphological and hydrological studies are conducted not only within the Włocławek Reservoir and its coastal zone but also in the catchments located in the Płock Basin. Since 1990, hydrological and hydrochemical monitoring has covered the Ruda River catchment (53.2 square kilometers). The catchments of the Skrwa Lewa, Zuzanka, Rybnica, and Rakutówka rivers have also been studied in various times.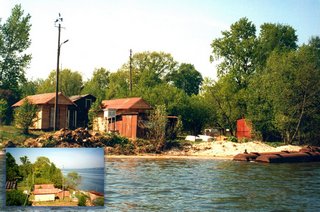 The research results conducted in the Plock Basin are used for ecological education by the Gostynin-Wloclawek Landscape Park, a partnership with which the Department of Environmental Resources and Geohazards has cooperated for many years.